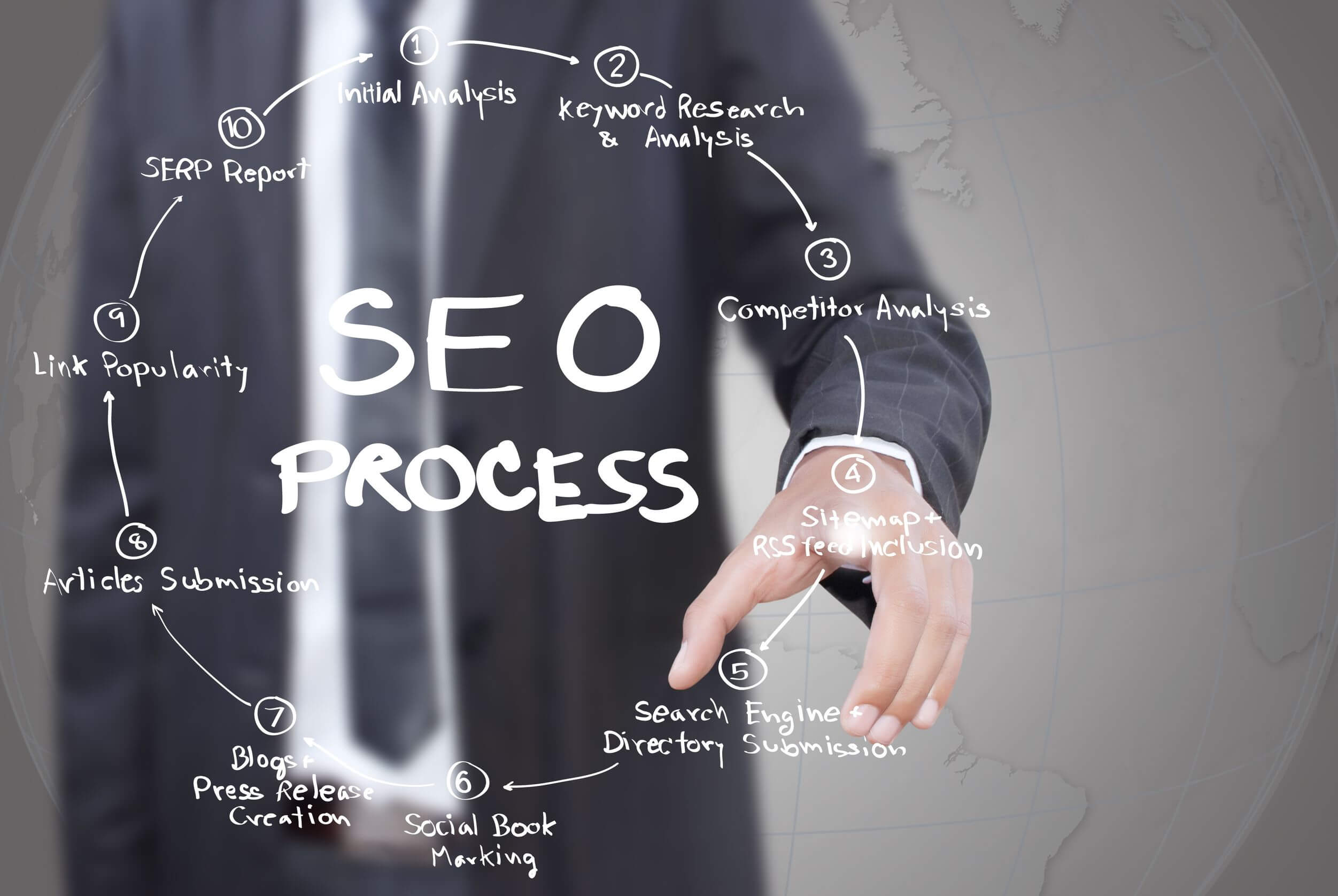 Keyword Research & Complete Analysis
If cities are built on steel and concrete, search engines are built on keywords and links. Knowing which keywords are relevant in your city is critical when it comes to driving both customers and revenue to your business.
You have to ask yourself, what keywords are relevant to my customers and to my local? Where does my website rank among those keywords? Which of my competitors are leveraging on these keywords? And where do they rank?
These are tough questions that only a trained local SEO service can provide. Our detailed keyword research and competitive analysis report will show you just what your competition is doing and how they are doing it. In turn, we'll be able to do a better job at ranking your site higher than your competition.

Onpage  Competition
When it comes to local SEO efforts, nothing is more important than a competitively optimized website. All good SEO begins with your official website, and we'll be digging, revising, rewriting and organizing your content so that search engines can spot you quicker and rank you higher.
On page optimization, executed alongside fully fleshed Google Plus and Google Place Pages, will help you rank higher against even the stiffest of competitors.

Local Citation, Review & Link Building Strategies
Our search engine optimization techniques also rely on the use of effective local citation, online reviews and link building strategies.
We understand that business citations is the key to local SEO, and building a solid foundation of business references is an essential strategy to increasing your exposure over the internet. We'll be submitting your website to variety of relevant business directories while making sure that all fields, submissions and details are 100% complete.
We'll fashion a strategy that will help build positive reviews for your business that will help spread the word on the strengths of your services. And while we're focusing on garnering positive reviews, we'll be giving you the tools on how to deal with the negative ones.
Finally, a specialized link building campaigned will help localized and differentiate your business. We'll work to get you the right links, embedded with the most relevant content, to ensure search engines pick up the right signals for your business.

Technical SEO
Our technical SEO expertise allows us to properly maintain and monitor your website's sitemap and quickly address various webmaster tool errors. This drastically improves your site's speed while maximizing the usability and reliability of your site to your users.

Social Media
Part of our SEO services are social media packages that allow your business to leverage on new channels to interact with users and get noticed online. The importance of social media has dramatically increased over the past few years. Now, social media plays a big role in influencing search engine standings.
Local SEO Help utilizes any number of social media services including:
Twitter
Facebook
Google Plus
LinkedIn
Pinterest and More…
Contact us and find out how Local SEO Help can provide your business with the SEO services you need