Get your business in front of hyper-targeted customers
AdWords offers a variety of ways of targeting your Ads that allows your Ad to show up to the right people

Dial in your ad campaign to maximize results
Have an expert set up your ad for maximum results. Contact us!

Get customers to walk into your door and drive revenue
AdWords management brings you closer to your patients with just one click, get them walking to your door, and gain more profit.
Do  Google Adwords Work?
You might've already googled what Google AdWords is and how it works, but the question is, does it work?
The answer is yes, it does (if you know how to use it).
But if not managed properly, AdWords could cost you more than gain profit because it's a pay-per-click advertising. Meaning, if the wrong people mistake your ad for something else, you get charged for it. That's why proper research with expert consultations will make sure that doesn't happen.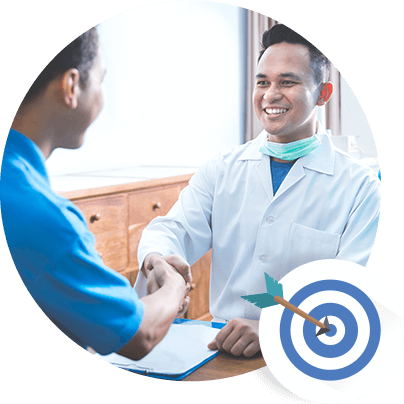 Super Specific Targeting Brings in The Right Customers
An important part of a successful ad campaign is an appropriately targeted ad so that they show up to the right customers.
No matter how good and luring your ad is, if it doesn't show to the right people, you won't be able to reach your goal. Through Google AdWords, your ad will appear on Google search and websites in partnership with Google to the right people.
Great, right? Interested? Consult an expert now by clicking the blue button that says, "Contact Us Today!" (Yes, we're the experts).
Get Your Google Adwords Consultation Now
Let us help! Contact us and we'll get you started right away!