Facebook Ads Management

for Local Dentists
We have perfected a campaign strategy that gets REAL results. Start filling up your schedule with quality patients today.
Do Facebook Ads work for Dentists?
Why does it work so well?
Is this the right solution for my practice?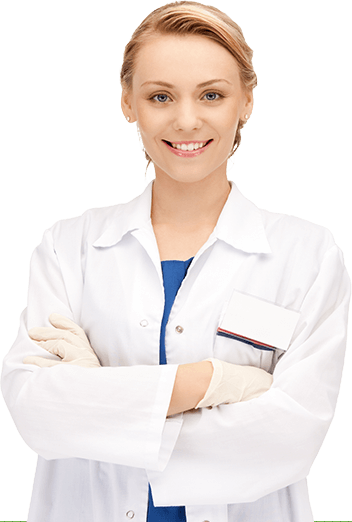 Schedule Facebook Ads Consultation
A quick 15-minute call for us to explain our strategy and how it works, then answer all your questions.

Get your practice in front of hyper-targeted customers
Facebook Ads offers the unique ability to get you in front of very specific people that when targeted correctly are very  likely to need your services.

Dial in your ad campaign to maximize results
We have already done the hundreds of hours of testing to dial in our strategy to achieve maximum efficiency and save you money.

Get customers to walk into your door and drive revenue
Calls and appointments will start happening immediately upon running our proven campaign strategy. Start making more money now.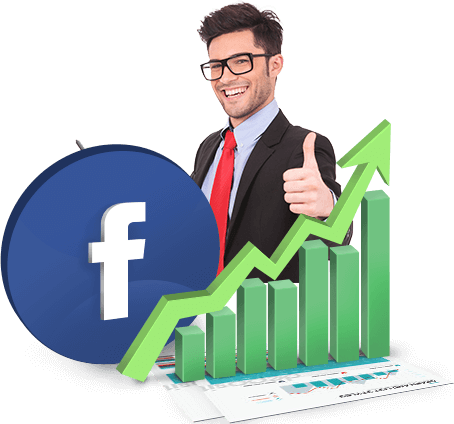 Do Facebook Ads Work?
Facebook Ads Marketing is all the buzz right now. It's the new internet marketing golden child that everyone is jumping into.
But does it work? – the short answer is it works very well after thousands of hours of testing. But, can you afford the thousands of dollars and thousands of hours it takes to get your campaign running efficiently?
But, can you afford the thousands of dollars and thousands of hours it takes to get your campaign running efficiently? There are many things you need to run a money making Facebook Ads campaign. Is my offer attractive? Is my ad copy written well enough to persuade people? Are my ad images grabbing attention, or driving people away? Is my landing page effectively getting patients to book appointments?
There are so many considerations. All you need to do is call us, we have all these answers and will start making you money immediately.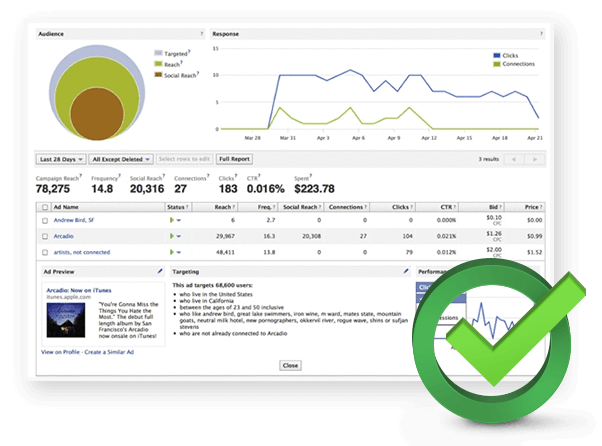 Super Specific Targeting Brings in The Right Patients
The beautiful thing about Facebook Ad targeting is their ability to put your ads in front of the PERFECT audience. There are so many options that help us fine tune the campaign to get you more calls from the right patients. This is the key to getting your costs way down and get you more bookings to maximize your budget.
We have tested ALL of these variables and know exactly which ones to utilize to set up your campaigns. We cut out the guesswork and will start making you money immediately.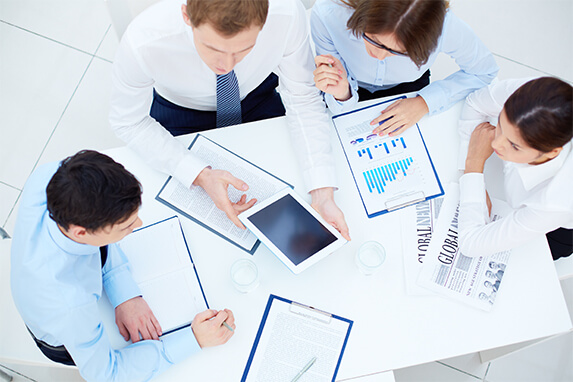 Is This a Solution For My Practice?
All this Facebook Ads talk sounds wonderful, but does it fit into your practice marketing plan?
Do you offer x-rays and teeth cleaning?
Do you offer dental implant services?
Is your front desk staff trained to book patients?
Do you have a proven track record in getting patients to return?
Are you looking for new ways to get new patients?
Once we are on our 15-minute call we will discuss whether or not Facebook Ads are for your practice. The last thing we want to do is waste any time and start a campaign that won't produce results for you. So, it's just as important to us that you are a right fit for our strategy, as it is for you to decide if we are the right fit to help your practice succeed.
Get your Facebook Ads Management Consultation Now
All we need is 15-minutes to explain our proven strategy, how it works, and answer all your questions.